Park German Beer Stein Glass - Authentic German Beer Steins - Authentic German Beer Mugs - Authentic German Beer Glass 14oz



Park German Beer Stein Glass - Authentic German Beer Steins - Authentic German Beer Mugs - Authentic German Beer Glass 14oz
German Beer Steins Mugs
Park German Beer Glass
Authentic German Beer Steins
SQHM (14oz) Stein
Park German Beer Stein Glass - Authentic German Beer Steins - Authentic German Beer Mugs - Authentic German Beer Glass 14oz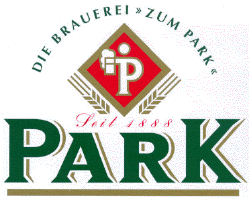 Park German Beer Stein Glass - Authentic German Beer Steins - Authentic German Beer Mugs - Authentic German Beer Glass 14oz
Park German Beer Stein Glass - Authentic German Beer Steins - Authentic German Beer Mugs - Authentic German Beer Glass 14oz



Park German Beer Stein Glass - Authentic German Beer Steins - Authentic German Beer Mugs - Authentic German Beer Glass 14oz

Park Pils, as it is written on the label. This pale ale is thus tested tonight. Pils is indeed still the most popular type of beer in Germany and, accordingly, many suppliers compete in this market. Since it is of course crucial, being able to produce a distinctive flavor. Whether the "Park Pils" with its 4.8% vol. can we see. At least visually it does quite well with the front. A very solid and snow-white froth presents itself. The taste is also entirely typical: a very spicy and bone-dry hops floods the mouth, the first sip is successful. And so it goes further too. The malt works in the background and leaves the delicate bitterness the whole place. It really falls so out of the ordinary, especially as the intensity of the hops is quite pronounced for a southern German beer. Even the aroma hops that was used here is not bad. So you can say in conclusion: A good, but not dazzling Pils beer from Pirmasens.

Park German Beer Steins - Park German Beer Mugs - Park German Beer Glass 14oz
Moritz Fiege stands for family and security, responsibility and closeness, for authenticity, but also for accountability and honesty.
Park German Beer Steins - Park German Beer Mugs - Park German Beer Glass 14oz
Each beer stein has a manufacturer date,
this date represents the year in which the mold was run for that Brewery.
Park German Beer Steins - Park German Beer Mugs - Park German Beer Glass 14oz
Park 2001
Park German Beer Stein Glass - Authentic German Beer Steins - Authentic German Beer Mugs - Authentic German Beer Glass 14oz



Park German Beer Stein Glass - Authentic German Beer Steins - Authentic German Beer Mugs - Authentic German Beer Glass 14oz
TM

all of our beer steins are listed below

**
Park German Beer Stein Glass - Authentic German Beer Steins - Authentic German Beer Mugs - Authentic German Beer Glass 14oz



Park German Beer Stein Glass - Authentic German Beer Steins - Authentic German Beer Mugs - Authentic German Beer Glass 14oz




Park German Beer Stein Glass - Authentic German Beer Steins - Authentic German Beer Mugs - Authentic German Beer Glass 14oz



Park German Beer Stein Glass - Authentic German Beer Steins - Authentic German Beer Mugs - Authentic German Beer Glass 14oz
*
TM


Need Help? Call Us: 704-970-8905 100% Satisfaction Guarantee

Domestic Cigars
Advantage Services does not sell cigars or tobacco products
to anyone under the age of 18, nor do we sell cigarettes.
Cigars - Domestic Cigars
All cigars and pipe tobacco sold by Advantage Services
is intended for personal consumption by its customers.

Domestic Cigars
1998-2019 Advantage Services - All Rights Reserved
Domestic Cigars
Site Design By EBRA Graphics
Domestic Cigars
Domestic Cigars 2019 Advantage Services Domestic Cigars
*
CALIFORNIA PROPOSITION 65 WARNING:
THIS PRODUCT CONTAINS NICOTINE, A CHEMICAL KNOWN TO THE STATE OF CALIFORNIA TO CAUSE BIRTH DEFECTS OR OTHER REPRODUCTIVE HARM.
Tobacco products may cause mouth cancer
SURGEON GENERAL'S WARNING: Smoke Contains Carbon Monoxide.
SURGEON GENERAL'S WARNING: Smoking By Pregnant Women May Result in Fetal Injury, Premature Birth, And Low Birth Weight.
SURGEON GENERAL'S WARNING: Smoking Causes Lung Cancer, Heart Disease, Emphysema, And May Complicate Pregnancy.
SURGEON GENERAL'S WARNING: Quitting Smoking Now Greatly Reduces Serious Risks to Your Health.
*-