White Owl Silver Cigarillo Bonus Box 60 Cigars



White Owl Silver Cigarillo Bonus Box 60 Cigars



White Owl Silver Cigarillo Bonus Box 60 Cigars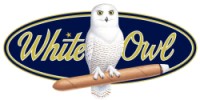 White Owl Silver Cigarillo Bonus Box 60 Cigars
White Owl Silver Cigarillo Cigars
Bonus Box 60ct
Buy 50 Get 10 Free Cigars
White Owl Silver Cigarillo Bonus Box 60 Cigars
White Owl Silver Cigarillo Bonus Box 60 Cigars
White Owl Cigarillo Bonus Box 60 cigars
Buy 50 Cigars Get 10 Cigars Free
Sweet - White Grape - Peach
White Owl Silver Cigarillo Bonus Box 60 Cigars



White Owl Silver Cigarillo Bonus Box 60 Cigars
White Owl Cigars
New Yorker - Blunts - Cigarillos
Boxes Packs Foil Fresh Pouches Xtra Tubes
White Owl Silver Cigarillo Bonus Box 60 Cigars



White Owl Silver Cigarillo Bonus Box 60 Cigars
White Owl New Yorker Cigars
Box 50 - Pack 10/5's
White Owl Silver Cigarillo Bonus Box 60 Cigars



White Owl Silver Cigarillo Bonus Box 60 Cigars
White Owl Silver Cigarillo Bonus Box 60 Cigars



White Owl Silver Cigarillo Bonus Box 60 Cigars
White Owl Silver Cigarillo Bonus Box 60 Cigars



White Owl Silver Cigarillo Bonus Box 60 Cigars
White Owl Xtra Blunt Tube Cigars
Vanilla - Peach - Grape - Strawberry
30 cigars in plastic tubes in each box
****
White Owl Silver Cigarillo Bonus Box 60 Cigars



White Owl Silver Cigarillo Bonus Box 60 Cigars
Domestic Cigars
Advantage Services does not sell cigars or tobacco products
to anyone under the age of 18, nor do we sell cigarettes.
Cigars - Domestic Cigars
All cigars and pipe tobacco sold by Advantage Services
is intended for personal consumption by its customers.

Domestic Cigars
1998-2017 Advantage Services - All Rights Reserved
Domestic Cigars Site Design By EBRA Graphics Domestic Cigars
Domestic Cigars
*
CALIFORNIA PROPOSITION 65 WARNING:
THIS PRODUCT CONTAINS NICOTINE, A CHEMICAL KNOWN TO THE STATE OF CALIFORNIA TO CAUSE BIRTH DEFECTS OR OTHER REPRODUCTIVE HARM.
Tobacco products may cause mouth cancer
SURGEON GENERAL'S WARNING: Smoke Contains Carbon Monoxide.
SURGEON GENERAL'S WARNING: Smoking By Pregnant Women May Result in Fetal Injury, Premature Birth, And Low Birth Weight.
SURGEON GENERAL'S WARNING: Smoking Causes Lung Cancer, Heart Disease, Emphysema, And May Complicate Pregnancy.
SURGEON GENERAL'S WARNING: Quitting Smoking Now Greatly Reduces Serious Risks to Your Health.
*-